How VMware can help companies to reduce their Carbon emissions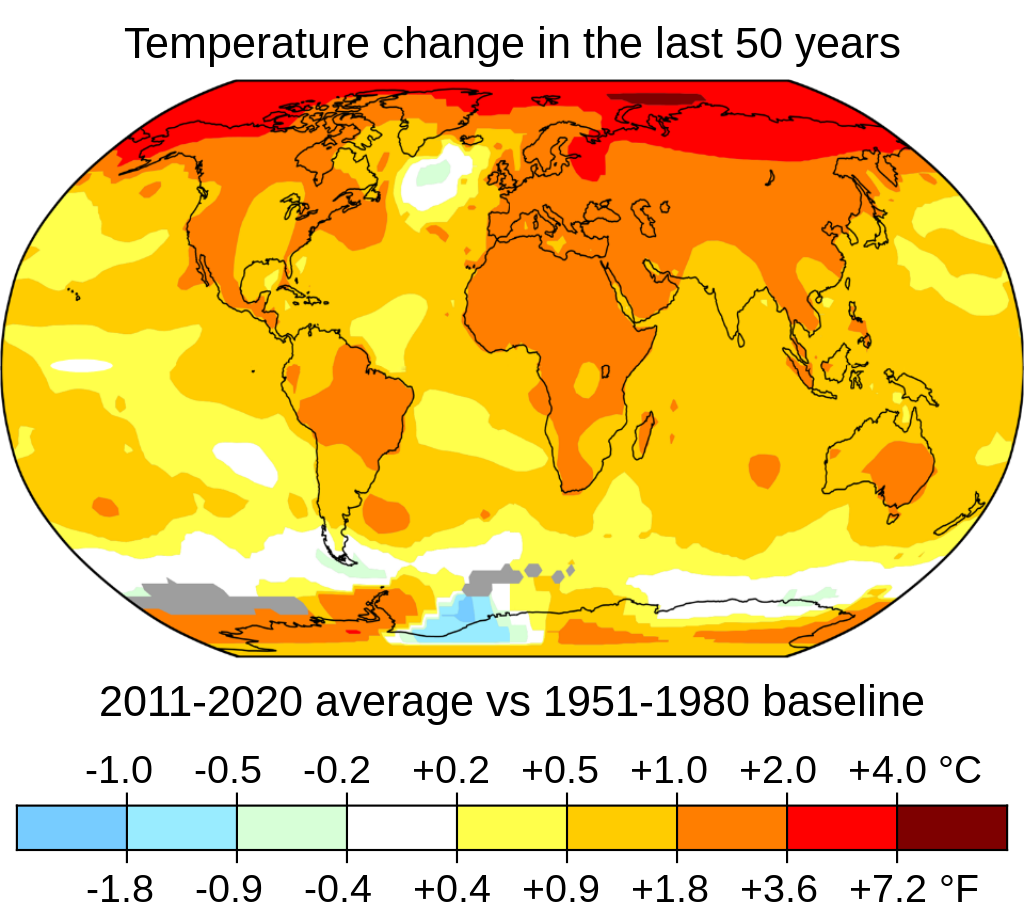 Global warming keeps reaching new heights every year. That's the bad news... The good news is that companies are more sensitive to the topic and are looking for ways to reduce their greenhouse gas emissions (GHG).
But it's not a trivial task and companies are looking for solutions to help them quantify their emissions and provide ways to reduce them and track their progress.
Every company now use IT as their backbone for internal operations and customer relationships mgmt but while IT helps reducing GHG (think conf call vs plane trip), it also emits GHG.
Datacenters account for 200Twh/year, or around 1% of total electricity demand. While their energy usage has been stable in recent years as efficiencies increase, it may grow to between 15–30% of electricity consumption in some countries by 2030 (

1

)
VMware can help at multiple levels to track CO² emissions and reduce them. In this article, we will see the overall methodology to achieve that and future articles will deep dive into each of the methodology steps.
Please keep in mind this methodology is a work in progress and will involve over time
In a nutshell, the methodology named "Ops Multicloud sustainability 5 steps approach" (OM5A) is described below: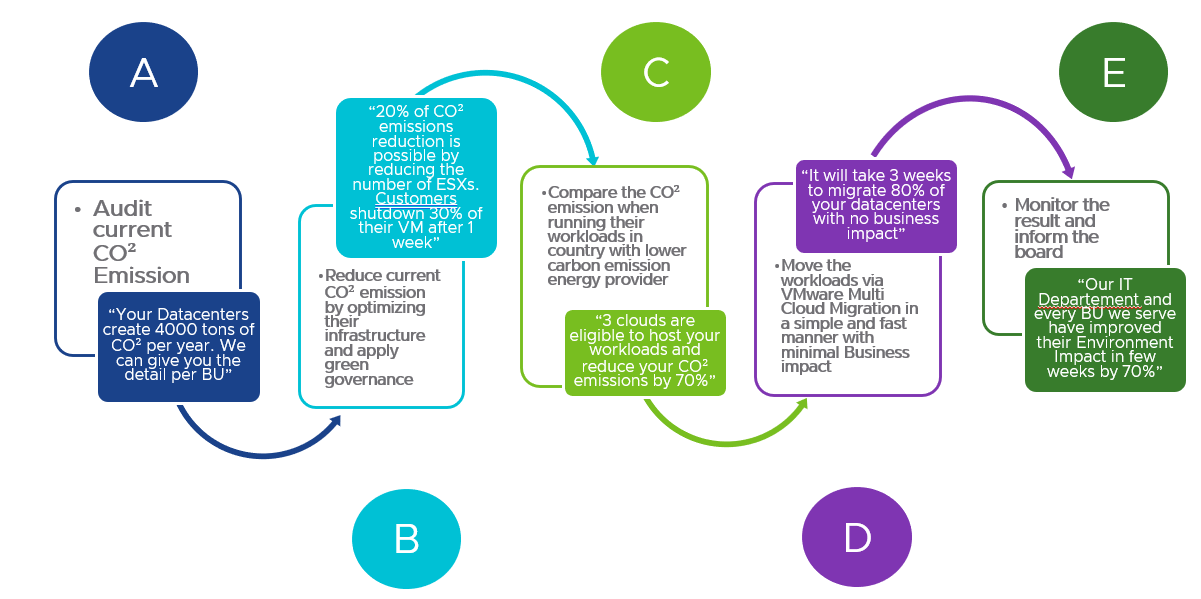 Step A identify the current CO² emissions by gathering the power consumption of the VMware servers (and can be extended beyond). It shows the power consumption of the different part of the datacenters and turn the power data in CO² emissions. Then, these data can be dispatched by organisational constructs that make sense to the company (Business Units, Projets, Application, Sites, Environments, etc..). An outcome is the delivery of dashboards providing the tracking of CO² emissions. We are not talking about a bloated highly complex project to make this happen since you just need to involve the infra team. It can start collecting and showing the data in just few hours.
Step B focus on the solutions to limit the datacenters emissions through multiple dimensions: Identify resources being wasted by unused VMs, increase the efficiency of current hardware, leverage DC design best practices, involve users for tracking and optimisations, review your DR design, etc..
Step C take a broader view and look at the type of energy your datacenters consume and use different inputs to analyse what would be the benefits of running parts or totality of your workloads in other datacenters or cloud powered by greener energy.
Step D assess how simple it is to move workloads across datacenter or to clouds such as AWS, Azure, Google or others
Step E is about monitoring the results and bringing the results to the right stakeholder. Given the rising importance of ESG, it's often a good way to reach directly the company board.
In future articles we'll go deeper in each of the steps.